another gold for Team Knittyboard!
Done in right at 2 weeks, the Fir Cone Square Shawl is finished! The yarn is about 4 ounces of 1/14 cashmere from
ColourMartUK
in "Everglades". The cost of the yarn was about $15 - not much more than Zephyr! I used 3.5mm needles; finished size is, eh, about 50" square. Plenty big.
A couple of quick pictures (click to make 'em big and useful)-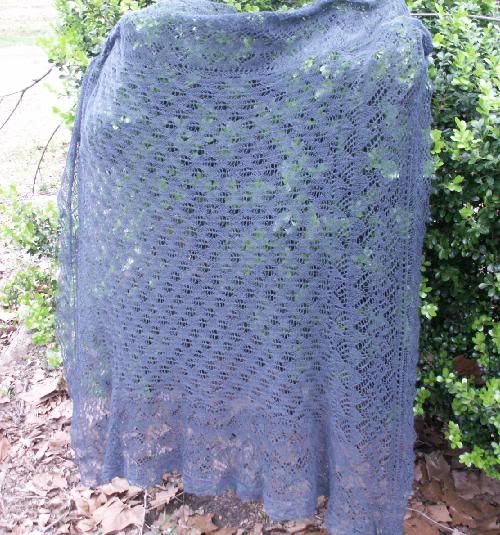 and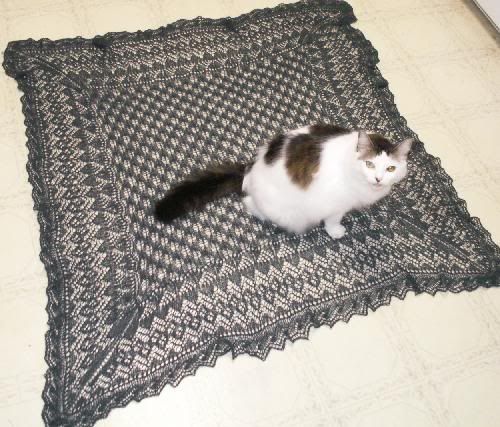 Fritty has more fun with it
here
. I'll try to get a more verbose post on my blog in a day or two.